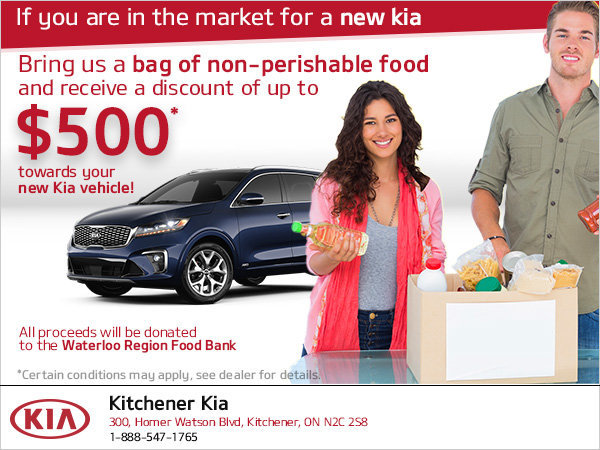 If you are in the market for a new Kia, visit Kitchener Kia today with a bag of nonperishable food items and receive a discount of up to $500 on your new vehicle!
All proceeds will be donated to the Waterloo Region Food Bank and greatly appreciated by everyone involved!
We are accepting donations between September 17th - October 5th, 2018.
Visit us today to get this great offer AND help our community!
Certain conditions may apply, see dealer for details.V